Regular price
Sale price
$4.00 USD
Unit price
per
Sale
Sold out
Share
View full details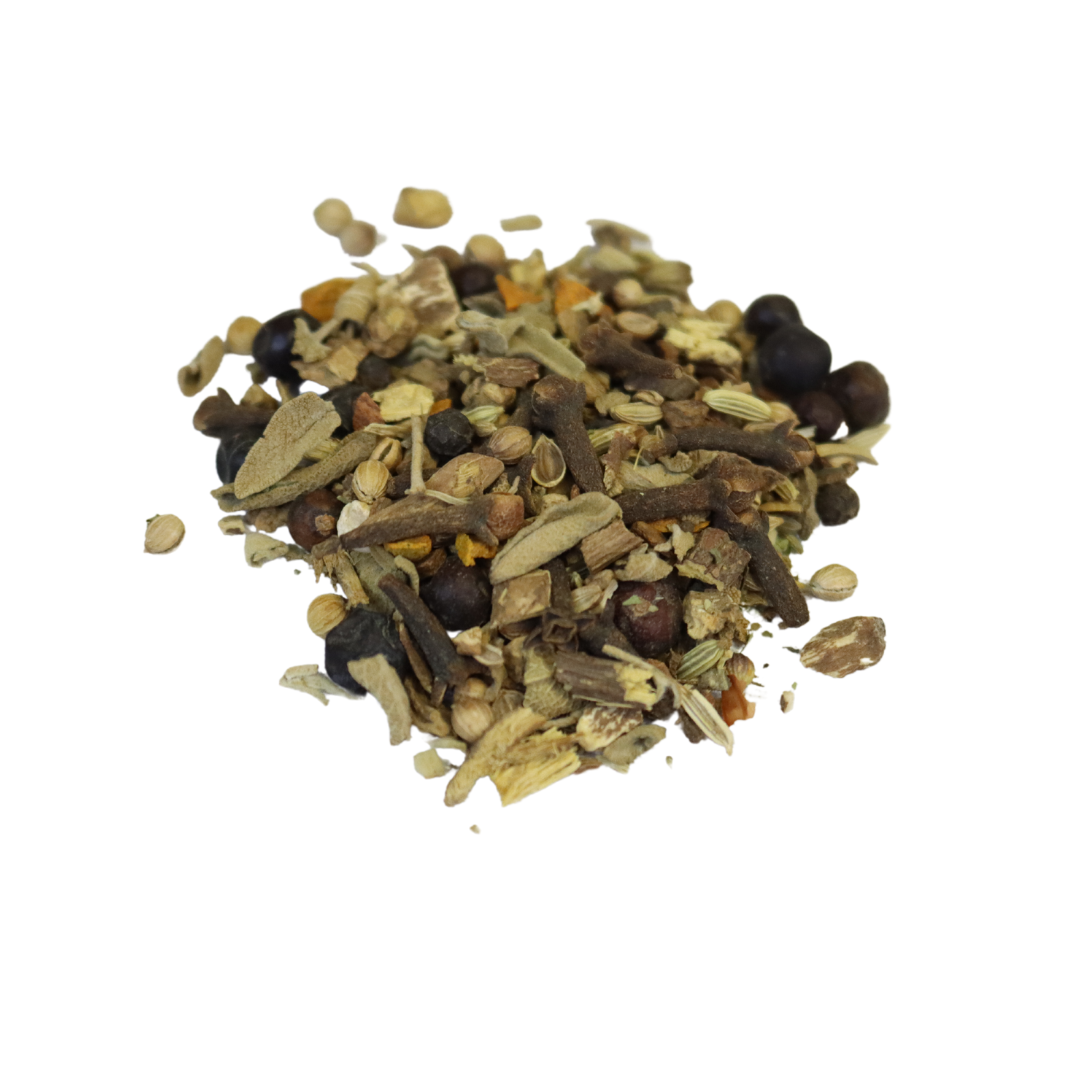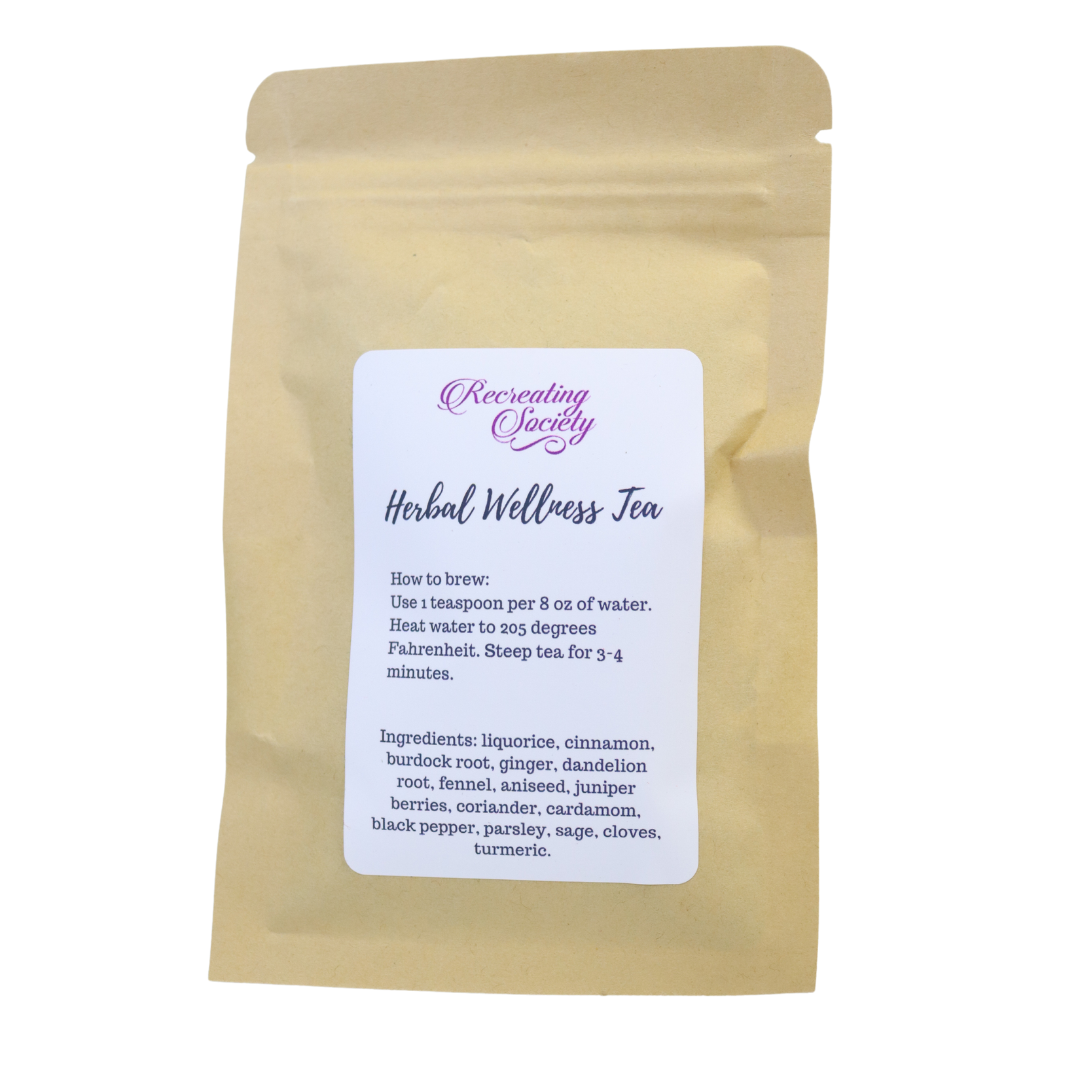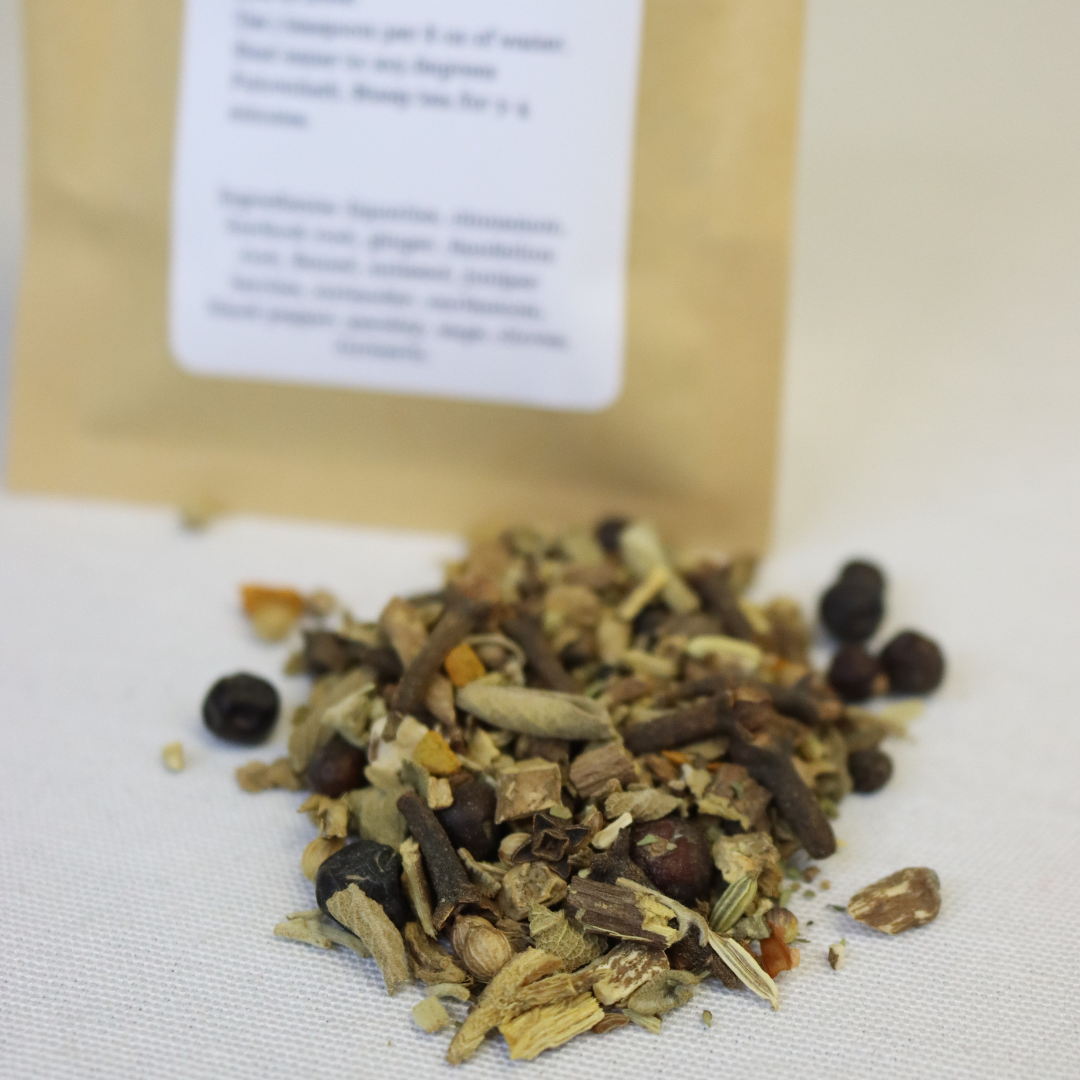 Introducing our Herbal Wellness Loose Leaf Tea, a premium blend of organic herbs and botanicals that supports your overall health and well-being. This tea is specially crafted to provide a soothing and comforting experience with every cup.
Our blend contains only the finest ingredient. This is a strong tea with strong ingredients such as clove, cinnamon, ginger, black pepper, etc. These ingredients work together to promote healthy digestion, reduce inflammation, and support a healthy immune system If you are sensitive try the women's support tea it is calmer.
Herbal Wellness Loose Leaf Tea is easy to brew and has a delicious, refreshing taste that can be enjoyed hot or cold. It is free from artificial flavors, colors, and preservatives, making it a healthy and natural choice for anyone who wants to take care of their health.
To brew this tea, simply add 1-2 teaspoons of loose leaf tea to a tea infuser or strainer, and steep in hot water for 5-7 minutes. Enjoy the delicious aroma and flavor of this nourishing herbal tea at any time of the day.
Our Herbal Wellness Loose Leaf Tea is a must-have for anyone looking for a natural way to support their overall health and well-being. It is perfect for anyone who wants to relax and unwind, reduce stress, or simply enjoy a comforting cup of tea. Try it today and experience the benefits of this delicious and nourishing blend for yourself!
Herbal Wellness Tea Ingredients:
Licorice, cinnamon, burdock root, ginger, dandelion root, fennel, aniseed, juniper berries, coriander, cardamom, black pepper, parsley, sage, cloves, turmeric.