Regular price
Sale price
$14.00 USD
Unit price
per
Sale
Sold out
Share
😍 Handpicked Recommendations
Calendula and Rose Relaxing Bath Soaks - 8 ounce - Fragrance free

$14.00

+
---
Bundle Offers from Addly
View full details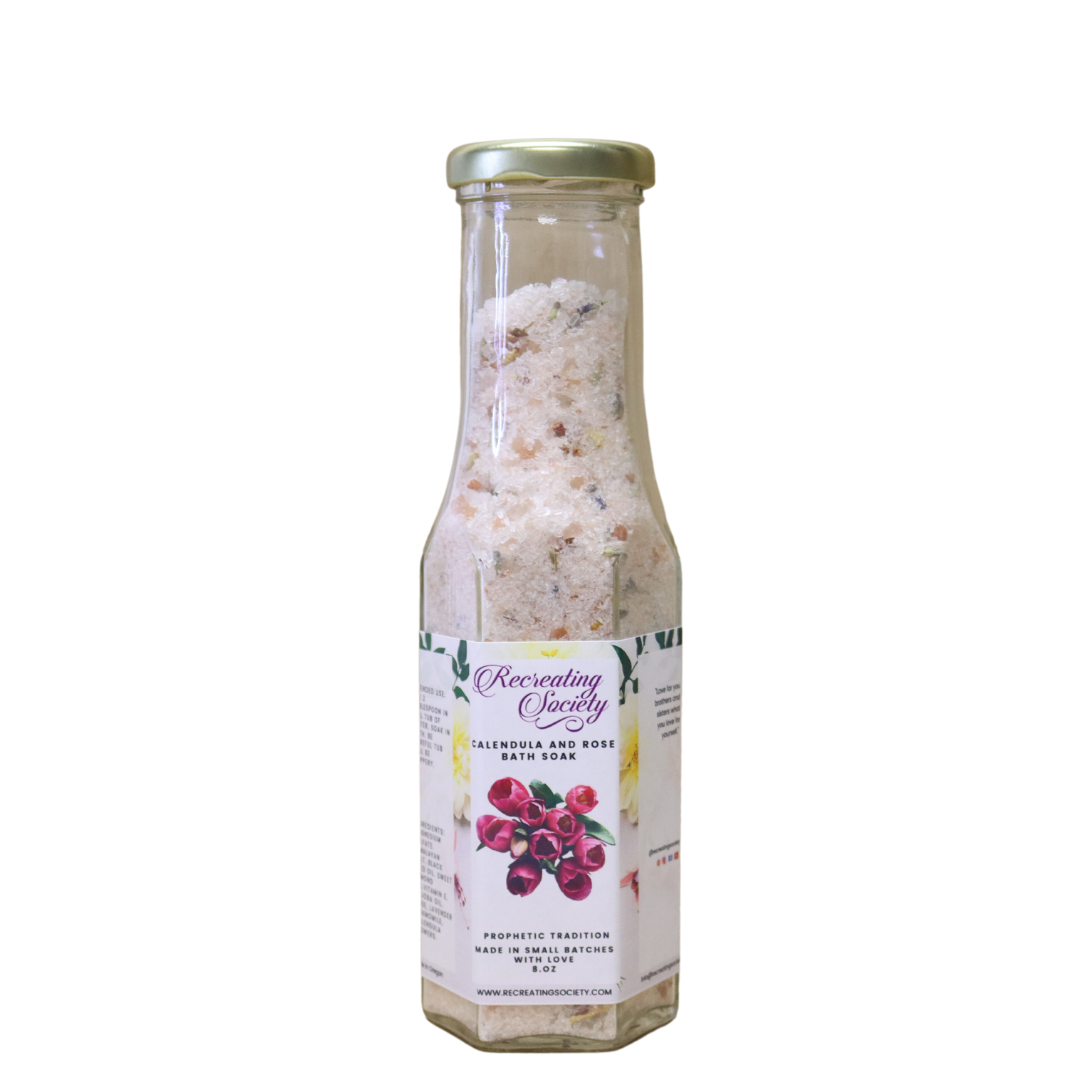 Introducing our Calendula and Rose Bath Soak, carefully crafted without the addition of essential oil scents. This gentle and fragrance-free formula offers a pure and natural bathing experience, allowing you to enjoy the inherent benefits of calendula and rose petals.
Immerse yourself in a tranquil bath as you dissolve our premium blend of calendula and rose petals in warm water. Calendula petals, known for their skin-soothing properties, help to calm and moisturize the skin, leaving it feeling nourished and revitalized. With their delicate beauty, Rose petals offer a touch of luxury and enhance the overall bathing experience.
This fragrance-free bath soak is ideal for those with sensitive skin or those who prefer a more subtle bathing ritual. Without added essential oil scents, it allows you to enjoy the simplicity and purity of natural botanicals. It is the perfect choice for individuals who prefer unscented products or have sensitivities to certain fragrances.
The benefits of our Calendula and Rose Bath Soak extend beyond its gentle nature. By taking the time to indulge in this luxurious bath ritual, you create an opportunity to relax and rejuvenate your body and mind. The warm water and botanical infusion help to melt away stress and tension, promoting a sense of calm and well-being.
The simplicity of our fragrance-free formula also provides a blank canvas for customization. If desired, add your essential oils or bath additives to create a personalized and aromatic bathing experience tailored to your preferences.
Experience the beauty of nature and embrace the soothing properties of calendula and rose with our fragrance-free Calendula and Rose Bath Soak. Reveal the gentle magic of these botanicals as you immerse yourself in a bath that nurtures and cares for your skin while offering a moment of serenity in a hectic world. Enjoy the simplicity and purity of our fragrance-free formula, and let your bathing experience be your own.